Set a custom reason that vulnerabilities are Not a problem
Security teams may determine that a specific vulnerability does not need to be remediated with a code change and set the vulnerability status to Not a problem. This helps teams focus on fixing vulnerabilities and prevents Contrast from reporting these vulnerabilities again.
When you use Not a problem as a vulnerability status, you must select a reason. Contrast provides standard reasons as well as an Other option.
You can change the label Other to a value that is meaningful to your organization. To do this:
Go to Policy management settings for your organization.

Select Vulnerability management.

Select Set a custom label for Other.

Enter the reason you prefer. This is limited to 25 characters.

Save your change.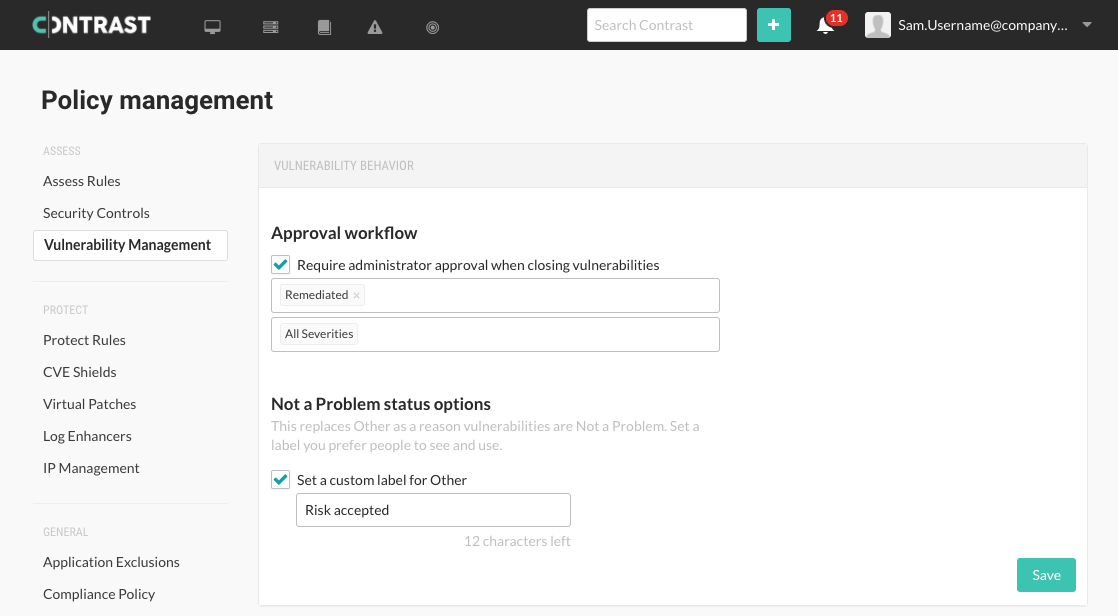 Now, when marking vulnerabilities as Not a problem, the values listed will include the custom reason instead of Other.
Note
When you change Other to a custom label or change it back to Other, all the vulnerabilities with that label will change to the new label for your organization.