Note
To view results on this page you will need to have the Contrast CLI 2.0 installed via npm.
After the CLI is run on a manifest, you can view the associated projects in Contrast and view the findings. This provides earlier and broader visibility of vulnerabilities in open-source software where instrumentation is not possible or is too late in the software development life cycle (SDLC).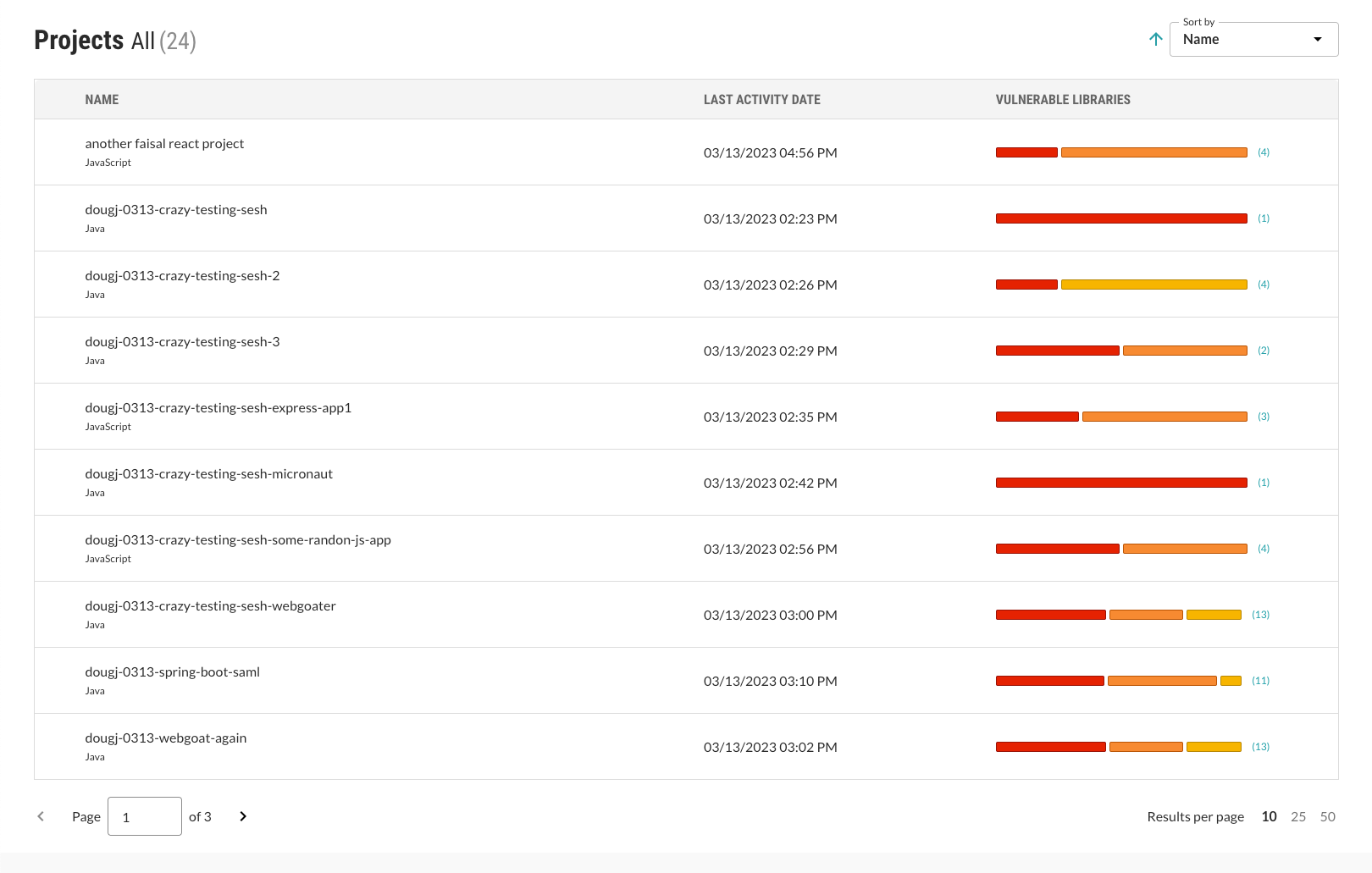 On this page, you'll see:
Name: This is the name of the project containing the manifest stored locally for the CLI, or the GitHub account and repository name

Last activity date: Date of most recent activity

Vulnerable libraries: The libraries in the project with an identified vulnerability (CVE). You can click the vulnerable library to view the library page for more information.